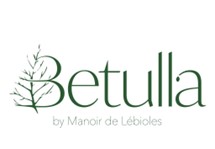 On Monday and Tuesday we welcome hotel guests in our restaurant "La Betulla". We offer a small menu of good, modern dishes. Authentic products are used and reinterpreted by our chef Loïc Jambon with southern culinary influences.
"La Betulla" is fully in line with the values of the Manoir de Lébioles, namely to provide emotion in every dish. For each course, we offer wines selected by the sommelier Maxime Germain. Enjoy a warm and relaxing atmosphere as well as a discreet, friendly and courteous service.
---
3-courses €65 - Wine pairing €35
Starters
Bruschetta
Tomato / Smoked Scamorza/ Porchetta
€ 25
Zucchini Soup with Vongole
Vongole/ Zucchini / Pine Nut/ Parmigiano
€ 25
Bruschetta Mushroom Vegetarian
Tomato / Smoked Scamorza / Rucola / Mushroom
€ 20
Main Courses
Red Mullet
Fettuccine / Ratatouille / Italian Truffle
(Truffle supplement 10)
€ 35
Osso Buco
Risotto / Saffron
€ 37
Fettuccine Vegetarian
Truffle (Truffle Supplement 10)
€ 30
Desserts
Bergamot Pie Meringue
€ 15
Cannoli Pistachio from Bronte
€ 16
Cheeses Selection from «Maison Straet»
(Supplement in the Menu 6)
€ 18
Please inform a member of stuff of any allergies and intolerancies you may have.
To offer you the best experience, we ask you to reserve your table in advance.