Lebioles - "Plus Valet Quam Lucet"
"There is more to it than meets the eye"
Dear guests,
We are writing to you to let you know that we are thinking of you ...
For a few days now, the Manoir de Lébioles has been spoiled by glorious sunshine and summer temperatures: nature is blossoming again, the trees are turning green and the birds are singing, ... Therefore it is all the more regrettable that we are not able to enjoy this relaxed atmosphere, due to the initiatives we had to put in place and of which we are of course supportive.
Although all activities have been stopped, we know that we are not alone and we are grateful for that. We are very touched by your kind words expressing your support. We know that your messages «Stay healthy» or «We hope to come back soon» are not just empty phrases, but sincere encouragement. We value your fidelity and loyalty.
From the bottom of our hearts we hope to have the opportunity to seeing you again soon, to be of service to you, to discover new things together, to be amazed, to talk and to laugh together ... Because only this precious «together» can give us real joy.
We would like to give a warm thank you to our clients who have already decided to change the date of their booking. We thank you for your support which is extremely important to us.
We look forward to welcoming you at the Manoir de Lébioles towards the end of spring, in summer, autumn or winter 2020.
Take care and see you soon.
Your management & team of the Manoir de Lébioles
The inscription on the crest of Manoir de Lébioles perfectly reflects the philosophy of the house.
Located in a magnificent environment, in the heart of the beautiful Ardennes forests, the Manoir de Lébioles receives its guests in a beautiful natural setting and offers discreet luxury, a private atmosphere and first-class service.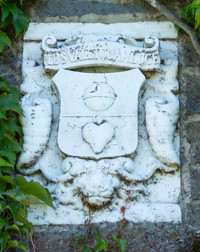 What you can expect from us