Lebioles - "Plus Valet Quam Lucet"
"There is more to it than meets the eye"
The inscription on the crest of Manoir de Lébioles perfectly reflects the philosophy of the house.
Nestling majestically between the woods of the Ardennes, Manoir de Lébioles welcomes its guests with pristine nature, discreet luxury, private atmosphere, and first-class service.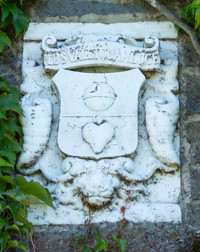 The Manoir de Lébioles will be closed for annual holidays from 6 up to and including 24 January 2019.
What you can expect from us
Valentine's Day
13. February 2019 -
15. February 2019
Valentine's Day at the Manoir de Lébioles.